Intelligent, global payroll and HR solutions
Your single partner for international payroll, HR and expansion
Our fully managed suite of international employment solutions do the heavy lifting of global expansion and day-to-day compliance for you, so you have more time to focus on the things that matter most. 
Trusted by ambitious organisations around the world
Fully compliant international payroll and hiring solutions
We're your international partner for all your global expansion and employment efforts, here to support you no matter your need. We'll ease your compliance burden by managing regional and local legislation requirements for you—opening up your organisation to a world of opportunity.
Stay compliant across the globe with fully managed international payroll—paying your people accurately and on time, no matter their location. 
Deliver the best of HR for your people around the globe and stay fully compliant—helping you to hire, engage and manage a productive international team. 
Employer of Record Service
Make hiring globally a total breeze with our Employer of Record service. Hire fast, easy and fully-compliant in any location you choose. 
Let us ease your global expansion burden and get you up and running wherever you wish with our legal entity set-up and expansion advisory service. 
Simple but sophisticated expense management software—bringing your reimbursements, bills and credit card transactions together in one easy-to-use platform.  
Why choose Cintra Global as your international partner?
Cintra Global advised us on our US subsidiary in 2015, set up the business, and have been managing the back office ever since. They are a safe pair of hands and responsive to whatever we need. I couldn't recommend them more highly.
Leading you into a world of potential and opportunity
We understand that global expansion and growth is complex. At Cintra Global, we've got the international employment law and compliance expertise you need to make your plans a success—helping you to reap the benefits of global opportunity in a way that works for you. 
We'll look at your immediate requirements and your long-term vision so we can tailor our international solutions to your needs.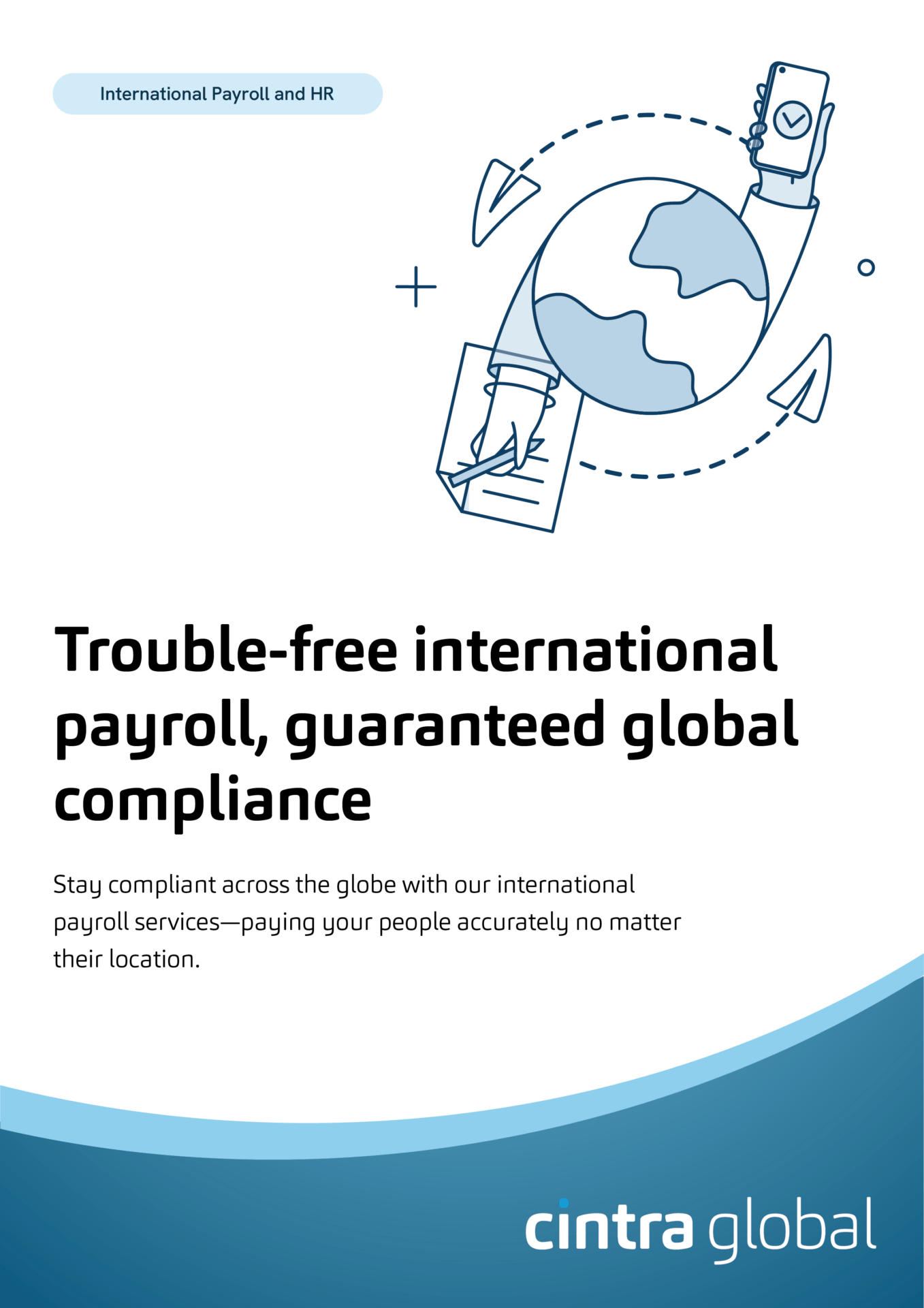 Find out more about Cintra Globals's suite of international payroll and hiring solutions.
In July 2023, the Ukrainian government passed new legislation shifting the dates of several public holidays. The new arrangements are: Christmas Day will be on …
France's pension reform kicked in in September of this year despite widespread protests. This means some changes to the way people retire in France, and …
In today's corporate landscape, where diversity, equity, and inclusion are championed, the prevalence of workplace harassment still casts a long shadow. A recent survey has …
Chat to an international employment expert today
Want to find out more about Cintra Global? We'd love to hear about your global expansion plans and tell you about how we can support you with your international payroll and HR needs.